Staff //
Our professional staff consists of two Physical Therapists who provide services to our facility. We also have an Occupational Therapist, a Speech Therapist and a social worker on contract with our office to provide respective services as needed.
Monique Haydel Trahan, PT (Louisiana State Physical Therapy License #1615)

Monique Haydel Trahan earned a Bachelor of Science degree in Physical Therapy from LSU Medical Center - School of Allied Health Professions in 1992. Since then, she has been a practicing physical therapist primarily treating a wide variety of patients in an outpatient rehab setting. In addition to treating patients daily at Donohue and Trahan Physical Therapy and Rehabilitation Center, she is the office manager and co-owner of the outpatient facility. With over twenty years of experience in the physical therapy profession, her background includes work in acute and rehab hospitals and home health care settings. She is also currently contracted to provide contract services for Haydel Memorial Hospice and Physicians Surgical Hospital.

---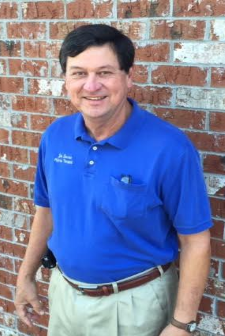 John Donohue, JR. PT (Louisiana State Physical Therapy License #166)

In addition to owning the clinic, John Donohue has been a practicing physical therapist from 1973 to present. In addition to providing therapy in the outpatient facility, he is available to provide therapy in the home setting through several local home health agencies and is a contracted therapist at Physician's Surgical Hospital. John earned his Bachelor of Science Degree in Physical Therapy in 1973 from LSU Medical Center School of Allied Health Professions. In over forty years of practice, he has worked in a variety of settings including hospitals, inpatient and outpatient rehab centers, nursing homes, and with numerous home health agencies.

---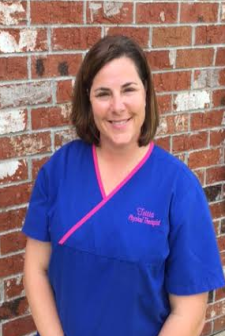 Patricia Cobb, PT

Tricia graduated from Emory University in 1993 with a Masters in Physical Therapy. She worked on the spinal cord and head injury rehab units at the National Rehab Hospital in Washington DC and Touro Infirmary in New Orleans, before moving to Houma in 1998. Since then, she has worked in the inpatient and outpatient units at Terrebonne General and since 2003, she has been treating primarily pediatric patients with the Louisiana Early Steps Early Intervention program.

---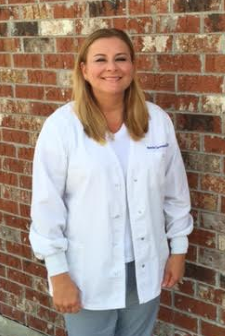 Bennie Lawrence, OT (Louisiana State Occupational Therapy License #Z11353)

Education: Bachelor of Science Degree in Occupational Therapy from
Northeastern University in 1995

---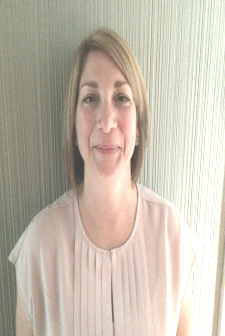 Lorna Joller Warren MS, CCC-SLP

Lorna is the daughter of Claire and Emil Joller and mom to an eleven year old son and a six year old daughter. She is a native of Houma, Louisiana and a 1988 graduate of Vandebilt Catholic High School. She graduated from the University of Southwestern Louisiana with Bachelor of Arts degree in May of 1992 and Masters of Science degree in December of 1994 in communication disorders. Lorna worked as a full time speech language pathologist in Lafayette, Louisiana from December 1994 to June 2010. During this time, she practiced in various settings including nursing homes and hospitals, with the majority of her time spent treating patients at Lafayette General Medical Center (acute and rehab) and Louisiana Extended Care Hospital (long term acute care patients). From June 2010 to present she has practiced in Houma treating speech therapy patients in nursing homes, in acute care facilities and rehab facilities. She practices primarily now at AMG Specialty Hospital where she serves as Rehab Director and works with long term acute care patients, in addition to Donohue and Trahan Physical Therapy working with outpatient adults and children.

---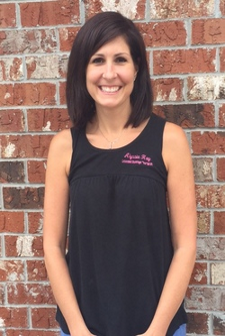 Alyssia Hay, LMT
Alyssia is a State Licensed and Nationally Certified Medical Massage Therapist who has been practicing in Houma for seventeen years. She is a graduate of Nicholls State University with a degree in dietetics and graduate of Blue Cliff School of Therapeutic Massage in New Orleans. Alyssia is a former instructor at Blue Cliff College in Houma.
Alyssia is a professional therapist who has worked closely with the medical community to provide additional healthcare benefits to many individuals. Physician referrals are a common part of her practice and some of her services may be covered by health and wellness insurance. To schedule an appointment with Alyssia, call
(985) 790-0575
.
Click here to read more about Alyssia's massage services.
---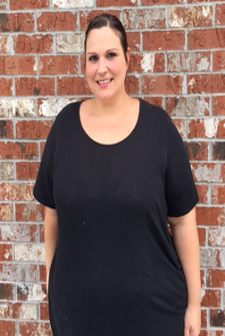 Tess Crochet Babin, LMT
Tess is a state licensed massage therapist ,and has been practicing for over 10 years. She continued her education in neuromuscular therapy, lymphatic movement, full body reflexology, massage cupping, prenatal, warm stones and aromatherapy are also available, upon request. If you're not feeling your best. or under too much stress call Tess;
(985) 856-1763
. Gift cards
available.
Prices:
1/2 hour $50
1 hour $75
90 minute $115
2 hour $150

---